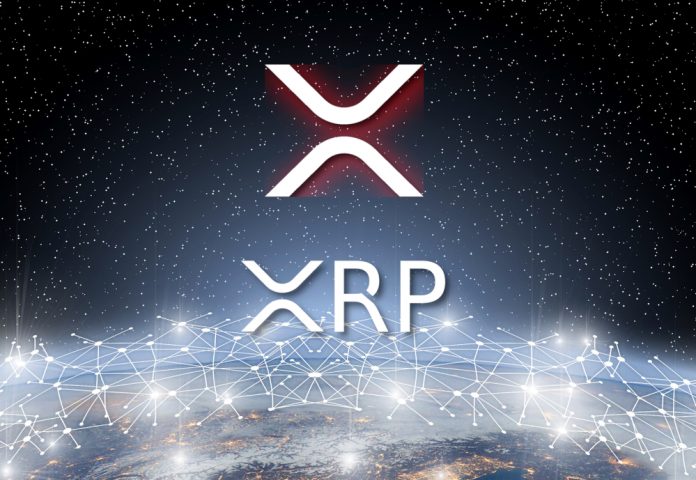 In the world of cryptocurrencies and digital assets, future market movements are always very difficult to predict. While many people have high hopes for the XRP price in this regard, although it is evident the market is subject to some bearish pressure at this time. No major changes should occur today or tomorrow, although there are still some concerns regarding the circulating supply.
XRP Price Enters Sideways Trading
The start of 2019 has been rather intriguing for all cryptocurrencies and digital assets. More specifically, it would appear there was some initial bullish momentum, which is now transitioning into sideways trading momentum for most of the top currencies. That in itself is not a bad thing per se, as the total cryptocurrency market cap still remains above $131bn at this time. A new drop to $104bn or potentially doesn't appear to be on the cards as of right now.
In the case of the XRP price, it would appear the sideways trading momentum could pave the way for a next leg up. Right now, one XRP is valued at $0.364, or 9,380 Satoshi. That represents a net 0.5% loss in USD value and a 1.4% decrease in the XRP/BTC ratio. Considering how there is $520.8m in 24-hour trading volume, it seems unlikely there will be a drop below $0.36 later today.
On social media, there is a growing dismay regarding how Coinmarketcap displays the XRP circulating supply. More specifically, CMC claims there is 40.8bn XRP in circulation right now, whereas Forbes has confirmed there are 99.991bn XRP in actual circulation. It remains to be seen if CMC will adjust its figure in the near future. Until that happens, there will be some lingering confusion and dismay regarding how XRP's market cap is portrayed and viewed by the general public.
coinmarketcap is a lie. #XRP #XRPcommunity #xrparmy https://t.co/J29QPyh66a

— Crypto Baron (@cheeky2u2) January 3, 2019
DPRK News Agency, a self-professed North Korean Twitter account, claims there must be some good news from Ripple to ensure the XRP price doesn't drop further. While one can easily understand that sentiment, it is also important to note XRP and Ripple are two completely different "things". As such, any development affecting Ripple might not impact the XRP price and vice versa. There is still some confusion among enthusiasts on that front, by the look of things.
#xrp must be some good news from Ripple cause #xrp has gone fucking red again #XRPcommunity #xrpthestandard

— DPRK (North Korea) ❌ News Agency (@DprkKorea) January 3, 2019
The following Tweet is not necessarily linked to just XRP,  but the advice is still valid regardless. More specifically, it is important to never accept investment or trading advice from anyone and do one's own research at all times. Most people have a hidden agenda and will try to influence others to play into their hand accordingly. It is not difficult to spend a few hours on research, rather than taking someone's word for it.
Would you take financial advice from somebody that won the lottery just because they now have money!

Then why do you take financial advice as gospel from the very early adopters of crypto!

Think about it#crypto #cryptocurrency #btc #eth #trx #xrp

— Matthew haggerty (@Matthewhagger85) January 3, 2019
For the time being, it would appear there aren't any real XRP price changes on the horizon. That doesn't mean the market will not fluctuate a bit, yet it seems both the USD and BTC value are somewhat locked in place right now. There is still plenty of room for future growth, yet a temporary period of sideways trading can also be a good thing. After the rather brutal year 2018 has been, 2019 is seemingly off to a promising start. It is now a matter of sustaining the momentum by whatever means necessary.
---
Disclaimer: This is not trading or investment advice. The above article is for entertainment and education purposes only. Please do your own research before purchasing or investing into any cryptocurrency.
Image(s): Shutterstock.com