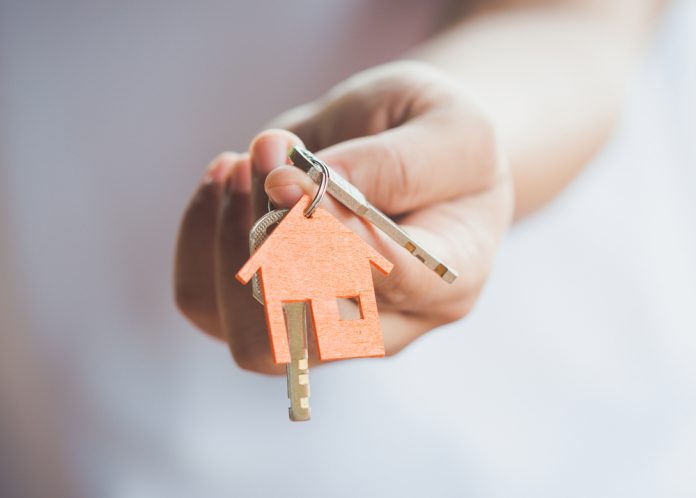 According to Redfin, a multi-billion dollar real estate company listed on Nasdaq, 10 percent of millennials have sold their crypto holdings to afford their first home.
Breakdown of Millennials' Investment Strategies
In March of this year, Redfin surveyed 2,000 US residents to understand the perspectives and concerns of both millennials and full-time employees in their late 30s in entering the real estate market and acquiring their first primary residence.
The survey revealed that 69 percent of millennials and young adults saved paychecks issued by their employers in order to acquire their first residence or obtain a mortgage to pay off their real estate. The other 31 percent of millennials used unique strategies to afford a home for themselves.
12 percent of the remaining 31 percent of millennials were fortunate enough to have received inheritances from their wealthy parents, 24 percent obtained financial support from their family members in order to initiate a mortgage, 36 percent used earnings from a second job, 13 percent broke their retirement funds early (in their late 30s), and lastly, the remaining 10 percent sold their crypto holdings of Bitcoin, Ether (the native cryptocurrency of the Ethereum blockchain protocol), and other digital assets.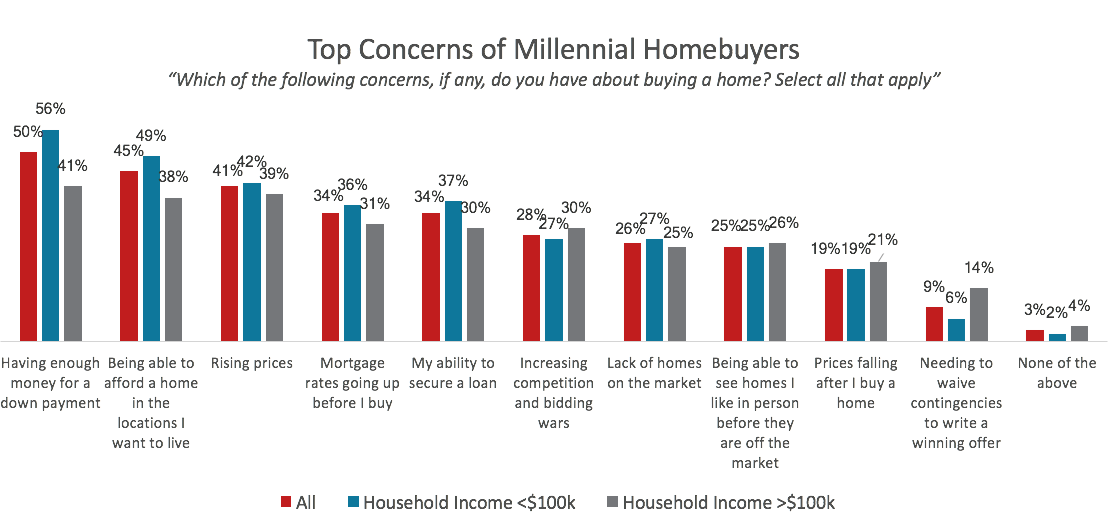 The Redfin report stated:
"Millennial households earning more than $100,000 were more than three times more likely than their less-well-off peers to have sold cryptocurrency investments and twice as likely to have sold stock investments. They were also more likely to have received an inheritance or cash gift from family or to have dipped into their retirement savings."
Is Real Estate Investment Better Than Crypto?
In an interview with Bloomberg, Albert Wenger, a managing partner at one of the world's biggest venture capital firms, Union Square Ventures, stated that the winning cryptocurrency or digital asset that survives future bubbles in the market will likely be worth several trillion dollars.
But, given that the cryptocurrency sector is still in its infancy, Wenger also emphasized that it is difficult to select the winning blockchain, and that the safest investment strategy is to diversify one's savings across several cryptocurrencies that have higher chances of maintaining their dominance.
"Investors are rationally pouring a lot of money into this sector, because I think people are seeing the winning blockchain here might be worth a trillion, or a couple of trillion dollars. It's not at all crazy to think that. Certainly, for any one particular project there's an extremely high chance it won't work. As a result, if it works, the rewards will be very high," Wenger explained.
Real estate investment is a low-risk and low-return investment method if executed properly, while crypto is an ultra-high risk and extremely high-return investment selection – again, if done properly. In 2017, some cryptocurrencies like Ether and XRP, the native token of the Ripple network, saw 100 to 300-fold increases in value.
Meanwhile, real estate and commercial properties take decades to grow by large margins in the range of 50 to 100 percent.
Mike Fratantoni, the chief economist at the Mortgage Bankers Association, said that real estate and home values are increasing at twice the rate of income growth, attracting both millennials and middle-aged employees.
"We're still seeing home prices increase at twice the rate of income growth. The major constraint in the market right now is the lack of supply. The absolute number of units on the market is near an all-time record low. There's just going to be this wave of housing demand hitting the economy over the next four to five years. And we think it's going to bolster steady growth over that time period," said Fratantoni.
A small portion of millennials would rather invest their money in a safe haven asset like real estate, and some millennials would prefer to have their funds stored in crypto assets whose valuations have the potential to grow to trillions of dollars in the long term.
An optimistic takeaway from the Redfin report is that millennials are starting to acknowledge cryptocurrencies as legitimate stores of value and an alternative to real estate investment and fiat money savings.
Image(s): Shutterstock.com