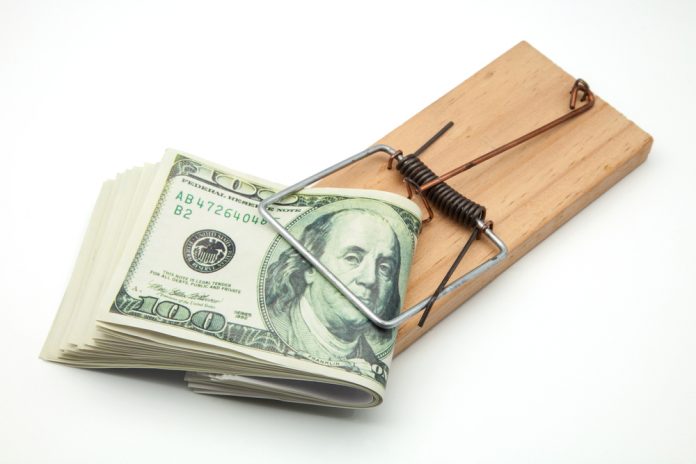 When the banks failed in 2008, our financial systems shifted. A decade on, one of our most nagging financial predicaments centers on virtual currencies and their (lack of) regulation. 2018 is showing promising steps forward in lawmaking for countries like Switzerland, Germany, Malta, and even the US. So, why does Vancouver-based intelligence firm BIG (CNSX:BIGG) believe that white-collar crime could double over the next 10 years?
As an agency that helps track and monitor cryptocurrency transactions at a forensic level (with the Department of Justice and Homeland Security among its clients), BIG notes that, as technology evolves, rather than fight white-collar crime, it could very well facilitate it. Moreover, the internet provides vast opportunities for white-collar criminals in 2018 – and current legislation is ill-prepared to stop the rise.
Shone Anstey, Executive Chairman, President and Co‑Founder of BIG, says: "The volume of money flowing into cryptocurrencies has been expanding rapidly in recent years. Law enforcement agencies believe that much illegal trade is carried out using cryptocurrencies as the funding mechanism. So they call on agencies such as ourselves to monitor the usage of cryptocurrencies for darknet purchases."
What Is White-Collar Crime Exactly?
"We define white-collar crime as non-violent," Anstey explains. "Corporate crime often performed by educated people in positions of trust. It is becoming more complex because these educated people have become more skilled in concealing their illegal actions." Think trade-based money laundering, Ponzi schemes, and ICO fraud.
BIG believes that white-collar crime will only become more complex as technology advances. But what about the increasing voices chorusing that blockchain's transparency and security could be a solution?
"Blockchain use will help to reduce fraud. But at the same time, continued globalization, decentralized marketplaces, and cryptocurrency will create new opportunities for white-collar criminals to reach new victims," Anstey warns.
What Is the Solution?
Anstey believes that the lack of universal regulation is currently a major enabler of white-collar crime. While we have seen significant moves this year, they are not enough to stem the flow yet. White-collar criminals can easily find ways to circumvent the flimsy regulation that exists in selected jurisdictions and is completely absent in others.
"Regulation needs to start with the exchanges as they are the conduit between the fiat and crypto worlds. As the larger exchanges are centralized, such regulation will be more effective."
Despite EU and US KYC/AML laws, a recent study found that almost 70 percent of cryptocurrency exchanges within these jurisdictions are currently non-compliant, asking only for an email address and phone number for account creation.
Anstey stresses, "On a global level, coordination of KYC and AML protocols between different jurisdictions will be a major step forward. Regulation can also focus on areas such as reporting of transactions above a certain value and controls on which tokens the regulated exchanges can trade. A licensing model similar to Japan's Virtual Currency Exchange Licence can be a great help in codifying a range of regulations."
He would also like to see improved coordination between the authorities harvesting big data – regulators, law enforcement agencies, banks, and online retailers, for example.
There is some cause for hope, however, and the possibility to regain control over white-collar criminals:
"Developments in technology, such as quantum, may bring into our view some tools we never knew had existed. Knowledge (from analytics) with the capacity to act are essential tools in this ever-changing world."
Image(s): Shutterstock.com