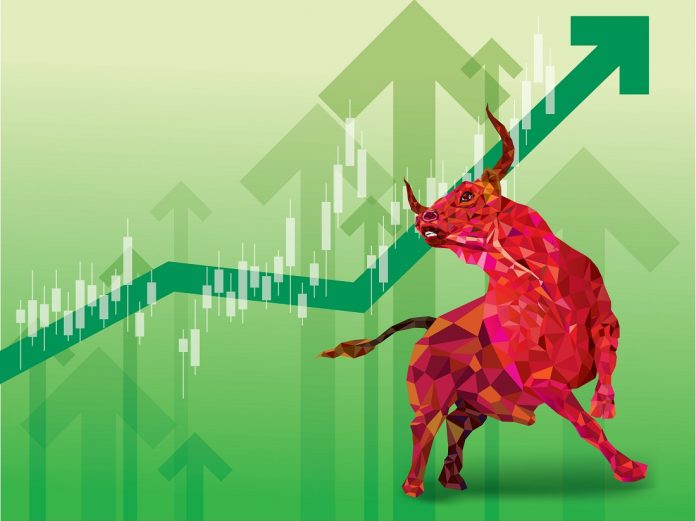 Crypto markets are showing mercy on us this weekend. Bitcoin, XRP and Ethereum price is in the green today, up 1.11%, 1.10% and 2.81% respectively. In other good news, it looks like Litecoin and BitcoinSV are showing some bullish momentum, both cryptocurrencies are up 8% in the past 24 hours.
2018 has been a rough year for cryptocurrency. The worst part of it was the past 3 months where the market "baited" traders with a 3 month long sideways market only to add insult to injury and break down even further. Many have tried to call the bottom – and many are still trying – but the truth of the matter is crypto markets are unpredictable and nobody knows what the future will bring.
In my opinion, the best thing to do during times like these is to take it day by day and appreciate any bullish momentum, no matter how small. While cryptocurrency markets usually don't move much over the weekend, today things aren't looking too bad.
CryptoBull from twitter believes that regardless of how Bitcoin will perform, most likely we are about to see alt season soon. One can only be hopeful that his prediction will materialize.
The three most likely scenarios now imo:

1. Bitcoin bounces, altseason starts.
2. Bitcoin stays flat, altseason starts.
3. Bitcoin drops further, altseason starts.

— Crypto฿ull (@CryptoBull) December 13, 2018
Upcoming Ethereum Developments
It is worth noting that Ethereum is working on implementing something called ProgPow. In short, it is a new mining algorithm tailored for GPU miners. With Constantinople around the corner, the block reward will drop. As a result, Ethereum developers are looking to eliminate ASICs in order to bring some of the profits back to regular users with GPU mining rigs. Whether ProgPow will actually be implemented is still a debate on its own.
Litecoin Lightning Network
Part of the reason why Litecoin's price may be surging higher than other cryptocurrencies is because the first Litecoin Lightning node was launched 2 days ago. CoinGate – a cryptocurrency exchange – announced on December 13th that their Litecoin Lightning Node is ready to be deployed.
@litecoin community, we bear some exciting news! Our #Litecoin #LightningNetwork is ready to be deployed and will soon be live on CoinGate! Keep up with the news as we're getting closer! Here's a little sneak peek @LTCFoundation @SatoshiLite @starkness! pic.twitter.com/QahcnFlYc5

— CoinGate (@CoinGatecom) December 13, 2018
What does the future hold?
While some traders remain optimistic about the future of crytpocurrency markets, other are becoming skeptical. Now that the ICO model is dead, scaling solutions are a nightmare nobody cares about, and the markets are dipping to new lows every single day many are wondering, is this the end of crypto? Will the market rebound any time soon? Will we see Bitcoin at $10,000 again in 2019?
The truth of the matter is, no "expert" can predict the future. We can look at technical indicators, past market action, various developments in the crypto space, and draw our own conclusions from these facts.
I am forever bullish on cryptocurrency. Personally, I believe that we will see another crypto boom when "killer apps" that use cryptocurrency will make it to the mainstream. Right now, to the outsider cryptocurrency seems like a big ponzi scheme. There aren't that many use cases, even for Bitcoin. Yes, you can use Bitcoin to purchase various products online, you can trade it, and you can hold it. But as of right now there aren't that many innovative apps with thousands of users that are really showcasing the power of blockchain.
The few "killer apps" that come to mind are: Zombie Battleground, Steemit, DuckDice, OpenBazaar and Purse.IO. These apps truly showcase the beauty and usefulness Blockchain technology and even they don't have that many users. Until we can get the average joe to start using apps that are built using blockchain tech, the crypto space will remain a circlejerk.
Don't get me wrong, cryptocurrency is already extremely valuable by default – which is why the total market cap is at over $100 billion. However, if we want to reach the trillions we need more use cases.
---
Disclaimer: This is not trading or investment advice. The above article is for entertainment and education purposes only. Please do your own research before purchasing or investing into any cryptocurrency.
Image(s): Shutterstock.com