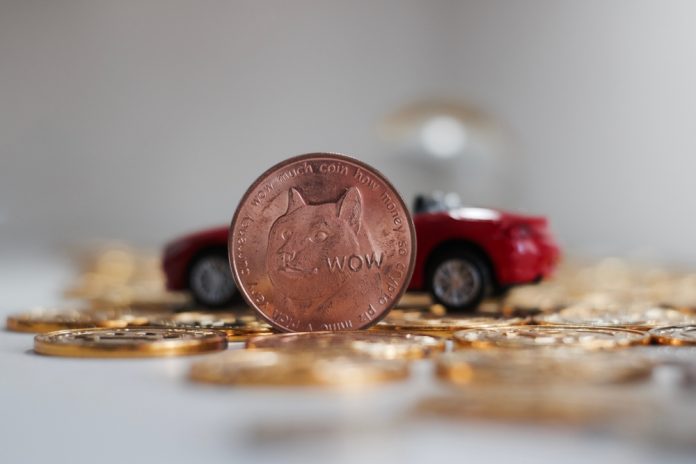 Even though it appeared as if most cryptocurrencies would recover some of their lost value today, the momentum is already turning against the top currencies once again. So far, Dogecoin manages to retain its small gains over the past few hours, which is always promising. Whether or not it can sustain the value of $0.0023 is very difficult to predict at this stage.
Dogecoin Price Showed Signs of a Bounce
After yesterday's massive onslaught across the cryptocurrency markets, few people expected to see positive price changes just 24 hours later. Although there is still some green to be found across the board, most currencies are already retracing those gains in alarming quick succession. That further confirms there will be more negative market pressure moving forward, which is never something to look forward to.
In the case of Dogecoin, things look remarkably stable. It is not the first this meme currency of the internet effectively maintains a somewhat stable value while Bitcoin burns down to the ground. Right now, one DOGE is still valued at roughly $0.0023, although a dip to $0.002 is not out of the question whatsoever. The current 3.6% gain on Bitcoin is pretty significant in this regard. That may not be sufficient to keep the USD value afloat for much longer, unfortunately. 
When looking across social media, it appears the twelve-hour Bollinger Bands are getting tight for Dogecoin and a few other cryptocurrencies. That usually indicates some big price momentum, although it is difficult to predict whether that will be for better or worse. Based on the current market conditions, it seems safe to say more negative pressure can be expected fairly soon.
12 hr BBannds getting tight across the board$VET #doge

— ProfDiacRonaldoRonil (@RONALDORONIL) November 21, 2018
It would also appear there are numerous arbitrage opportunities to be explored. More specifically, the price of Dogecoin on HitBTC, Poloniex, and Gate is rather low compared to its value on LiveCoin. This lets traders and speculators score some very easy profits by doing very little. It is always good to explore arbitrage opportunities in this department, as profits have become harder to come by recently.
#DOGE
Buy at #HitBTC and sell at #LiveCoin. Ratio: 2.62%
Buy at #Poloniex and sell at #LiveCoin. Ratio: 2.66%
Buy at #Gate.io and sell at #LiveCoin. Ratio: 2.47%#bitcoin #arbitrage #arbitraj #arbingtool https://t.co/xiFUPzcOcC

— Arbing Tool (@ArbingTool) November 21, 2018
Not a day goes by in the world of cryptocurrency without a good Dogecoin meme these days. Although the meme below may effectively be a bit cruel to some, it is evident there is still a fair degree of creativity among Dogecoin enthusiasts first and foremost. A good meme a day keeps the doctor away, or so the saying goes – allegedly.
xd #epic #doge #plslikeandrt #ineedfollowers pic.twitter.com/TB3dnUbmSL

— Elon Musks Depression (@MatteeXD) November 21, 2018
It is very difficult to get excited about the current cryptocurrency prices. Although there is a genuine demand for currencies at these low prices, one also has to acknowledge catching a falling knife is never a pleasant experience. For Dogecoin, stability still remains the number one priority, although it won't necessarily be able to escape the negative pressure hindering all markets.
---
Disclaimer: This is not trading or investment advice. The above article is for entertainment and education purposes only. Please do your own research before purchasing or investing into any cryptocurrency.
Image(s): Shutterstock.com