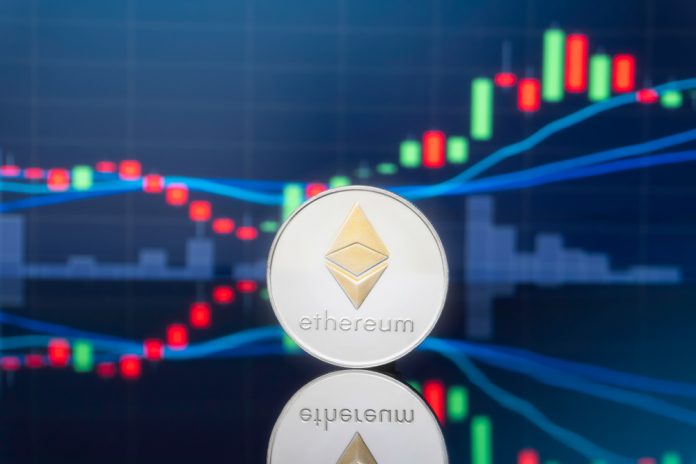 The past 24 hours have been relatively exciting for most cryptocurrency markets. Although the dust has yet to settle and the bearish pressure is far from over, there are some small gains to look into. The Ethereum price, for example, finally climbed above $500 again, even though most of its overnight gains have been wiped out already.
A Tough Time for the Ethereum Price
The year 2018 hasn't been too kind to the Ethereum price. Similar to most other cryptocurrencies, the Ether value has fallen dramatically and reached lows not seen for quite some time. This issue was only compounded this week when the Ethereum price dropped to $467. Not a positive development for users with high hopes for this altcoin.
Even so, there was a very strong bounce last night which took a lot of people by surprise. With the Ethereum price going back to over $520 in quick succession, there were high expectations for future improvement. Unfortunately, there can be no gains without punishment in the cryptocurrency world, which results in the current Ethereum price of $506.86.
Although this still represents a 4.40% 24-hour Ethereum price increase, it is less spectacular compared to the 11% people saw a few hours ago. Additionally, there is still a 2.55% increase in the ETH/BTC ratio, which can only be considered to be a good thing at this stage.  Holding on to these gains will be a different matter altogether, though.
As one would come to expect from the world's second-largest cryptocurrency ranked by market cap, Ethereum has $2.286bn in trading volume. That in itself is a positive indicator, even though the overall cryptocurrency trading volume remains on the low side of the spectrum. Whether or not this volume is sufficient to keep the Ethereum price above $500, remains to be determined.
According to the current exchange rankings, Bitfinex is clearly in the lead. OKEx's USDT pair and GDAX's USD pair are in second and third place respectively. The top five is closed out by Huobi's and Binance's USDT pairs respectively. Two fiat currency pairs in the top five is what one would expect at this stage, although it may not be sufficient to keep the current trend going for much longer.
With so many factors still up in the air, it is impossible to make any accurate Ethereum price predictions for the foreseeable future. Maintaining a value above $500 will be challenging first and foremost, but it is not impossible by any means. The trading volume seems to hold its own, but the future Ethereum price will mainly depend on how the value of Bitcoin evolves.
Image(s): Shutterstock.com