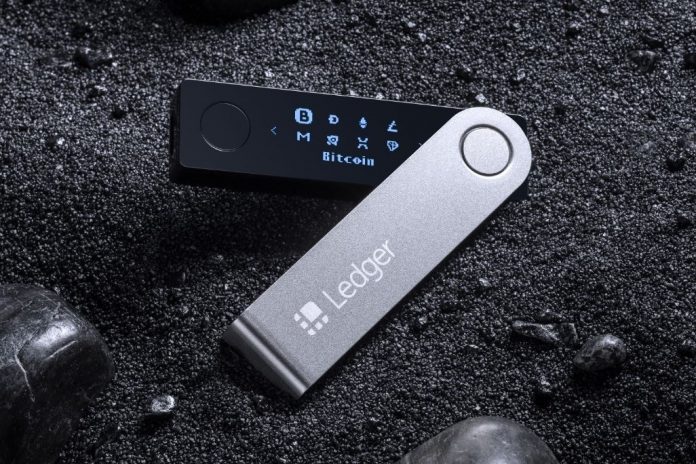 In the cryptocurrency world, there is a growing need for secure crypto asset storage solutions. Ledger has stepped up its game once again by releasing the Nano X. It is a clear improvement over the Nano S, but not a necessary upgrade for owners of that generation.
Ledger Steps up its Game
For anyone who has never dealt with a Ledger hardware wallet, they are missing out. Safely keeping one's crypto asset on a device that never connects to the internet is crucial. Online exchanges, trading platforms, and wallets should never be trusted as long-term storage options by any means.
Ledger is the clear market leader when it comes to crypto hardware wallets. The French company offers a very solid line of products which everyone should check out. While the units cost some money, the peace of mind one gains by using a hardware wallet is invaluable.
Its previous unit, known as the ledger Nano S, is a very solid hardware wallet solution. It has a nice built-in display to navigate menus and enter one's pin code. Combined with the Ledger Live desktop application, managing cryptocurrency assets has never been easier. Funds cannot be stolen either, as all actions require confirmation on the device itself.
Introducing the Nano X
Evolving the existing line of products is crucial for any company in the cryptocurrency space. Ledger's team has managed to let those efforts culminate in the form of the Nano X. It is a very different device compared to the Nano S, yet it also feels very similar in many different ways. 
All of its existing aspects have been improved upon, and some extra new features have arrived.
The main difference is how the Nano X now works in conjunction with a smartphone via its Bluetooth connection. By using this option, and the mobile Ledger Live app, users can monitor and control their assets accordingly. It is a very interesting and prominent change in every regard, and one that I personally welcome.
Setting it up and Installing Apps
Coming from the Nano S, setting up the Nano X is very easy, all things considered. Importing an existing recovery seed is done through the Nano X's screen on the device itself. It will take a few minutes to do so, but that is to be expected. It is also something one only has to complete once, after all.
Once set up, it is time to install applications on the unit. All of this can be done through the Ledger Live application on desktop. The experience is identically the same compared to the Nano S, with apps installing very quickly.  On my unit, I have the Bitcoin and Ethereum app installed, but there are dozens of other options to explore. 
Once the proper applications are installed, it is time to synchronize the accounts. All of this is a process that takes mere seconds, and you are good to go.
Initial User Experience 
The processes outlined above are all very easy to complete. Especially when paired with the desktop application, the Nano X is very straightforward to use, similar to the Nano S. In terms of mobile connectivity, however, the Bluetooth pairing can be a bit of an annoyance. 
Everything one wants to do requires the connection to work properly. With a modern smartphone, that isn't a problem, but on older devices, the experience may be a bit of a mixed bag. 
The added weight of the Nano X – compared to the Nano S – is no hindrance for me personally. I keep my device at home, as that is where I spend most of my time. Taking it with you on the go should be interesting. Due to the weight, it should be impossible to lose it. It is also that weight that makes it somewhat clunky and beefy, which may not be to everyone's liking.
Should you Upgrade?
If you own a Nano S, there is no real reason to buy the Nano X unless you really want it. All of the same coins are supported on both devices, including the staking through Ledger Live. Those with a massive altcoin portfolio should opt for the Nano X, as it can hold up to 100 assets simultaneously. 
Other than that, the Nano S has served me well and no issues arose at any given time. The Nano X feels sturdier to sue, but its price tag is also twice that of the Nano S. 
Users who do not own a [Ledger] hardware wallet can still opt for either device. If Bluetooth connectivity isn't a must, the Nano S will do the job just fine. Those who want to future-proof their wallet may opt for the Nano X, as it works well on both desktop and mobile alike.