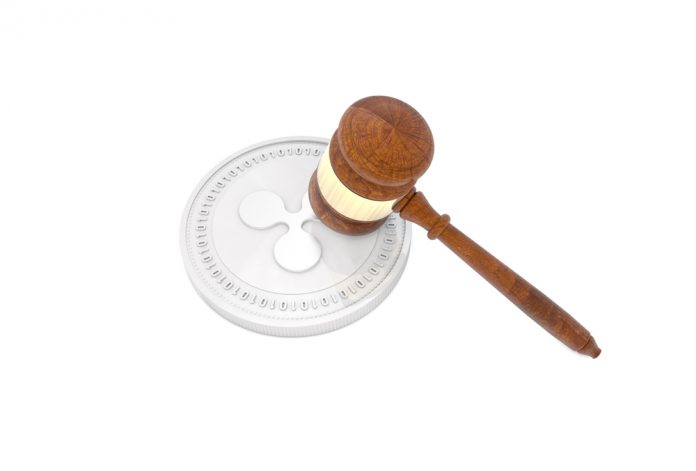 Legal trouble is brewing at Ripple. The issuer of the XRP asset is facing many lawsuits over securities fraud and its alleged issuing of security tokens without an official license. To counter these issues, the firm recently hired two new people who will help defend the company.
Ripple Is Prepared to Fight
Many experts are concerned that Ripple's XRP asset may be labeled as a security by the SEC. Those concerns first became apparent several months ago when a securities fraud lawsuit was filed against the company. The plaintiffs claimed the firm had sold securities to investors while maintaining centralized control over the currency's supply.
Although this appeared to be a one-off incident caused by one dismayed XRP investor, things deteriorated rather quickly. Numerous people have joined this securities fraud lawsuit, and Ripple has been forced to beef up its legal team to counter these threats. Former SEC chair Mary Jo White and attorney Andrew Ceresney are now part of Ripple's efforts.
It is rather interesting that this lawsuit was filed because of a $551.89 trade going awry. Ryan Coffey lost this money and then claimed Ripple's XRP should have been registered as a security. In his opinion, the parent company maintains a centralized ledger and has made good money from the increase in XRP's value at the expense of investors. It's an interesting accusation, considering that the coin supply retained by Ripple has been locked in contracts.
According to Ripple's lawyers, the lawsuit should be handled by a federal court, rather than the San Francisco Superior Court. Some people may view this as a stalling tactic first and foremost, although this matter deserves the utmost attention. Its outcome could make or break Ripple as a company, after all. Until the SEC decides whether or not XRP is a security, this issue cannot be resolved.
By adding these two new members to its defense team, Ripple shows that it means business. Although the company is looking for ways to put this matter to rest in a professional manner, it may struggle to do so. According to the company, this securities fraud lawsuit is an "opportunistic suit" more than anything else.
Rest assured this is not the final development in the ongoing XRP securities fraud lawsuit. Issues like these will not magically disappear overnight, yet they can have major repercussions for the long-term growth of Ripple and its XRP asset. Should the SEC determine XRP to be a security, things could get rather dicey for the company.
Image(s): Shutterstock.com