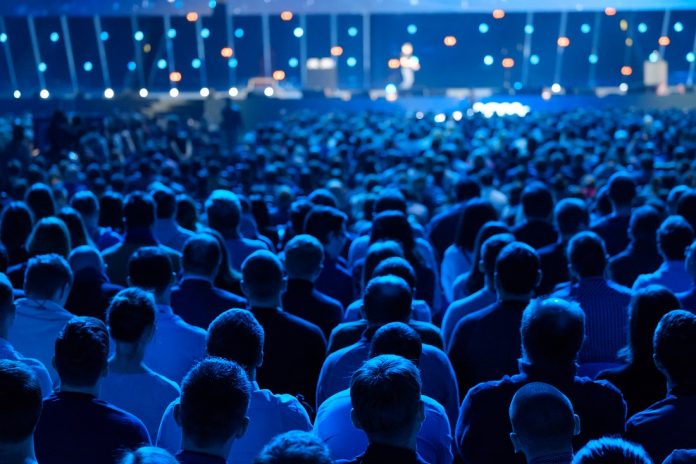 Consensus may be grabbing the headlines with major announcements from businesses and institutions moving into blockchain. But the industry's biggest conference in NYC isn't the only event worth adding to your calendar. Cryptocurrency never sleeps. Just like a binge-worthy Netflix series, there are new twists and turns every day–and plenty of people to meet. So keep your eyes open for these top five blockchain conferences once the action in the Big Apple is over.
Malta AI & Blockchain Summit, Malta, 23-24 May
Last November's event on the Blockchain Island saw attendee numbers rivaling Consensus. Well over 8,500 industry movers and shakers descended on the tiny country that's home to powerhouses like Binance and OKEx.
With its industry-leading regulation and thriving blockchain ecosystem, Malta was making the news everywhere last year. But has the hype died down six months on? Maybe, just a little. But in this industry, less hype tends to equal more work.
This spring's Malta AI & Blockchain Summit promises to deliver even more outstanding progress in the form of a fourth bill enacted by the Maltese government giving a DAO a legal personality. If that wasn't enough, you can catch keynotes from major industry personalities like Brock Pierce, Roger Ver, and Tim Draper.
UNCHAIN Bitcoin & Blockchain Convention, Berlin, June 14-15
Perhaps just like the city that hosts it, UNCHAIN is possibly one of the least hyped events of the year. Yet what it lacks in attendee numbers (they're limited to 500) it makes us for in infamous German quality.
UNCHAIN is small on purpose, keeping the numbers down to allow for meaningful conversations, "eclectic networking," and matchmaking between key cryptocurrency entrepreneurs and investors. ShapeShift founder Erik Voorhees spoke of his experiences there:
"UNCHAIN was less hype and more meaningful discussion than many other global conferences."
This year's event packs another punch with key speakers from the likes of Blockstream, zkSNACKs, and Monero. Don't miss it.
Blockchain Expo, Amsterdam, 19-20 June
If you're flying over for UNCHAIN, why not give yourself a few extra days to explore more of Europe? From Germany's capital city to the Netherland's, you'll enjoy plenty of quality conversation, networking, and world-class brews.
Don't expect the same cozy, selective environment of UNCHAIN though. Blockchain Expo is looking to attract some 10,000 attendees. Major sponsors include IBM, Hyperleder, and the Enterprise Ethereum Alliance.
This will be the perfect occasion to get updates from all those major New York Blockchain Week announcements. Expect to hear from major businesses entering the blockchain space and keynotes from the likes of eBay, Carrefour, and Deloitte.
Barcelona Trading Conference (BTC), Barcelona, July 10-11
As the name suggests, the Barcelona Trading Conference is dedicated to, well, trading. Spend a full two glorious days in Spain's most beautiful city with stimulating conversation, advice, and insights from thought leaders, as well as abundant networking (and photo) opportunities.
Among the confirmed speakers so far, attendees can expect to hear from top execs at all the major exchanges, including Binance, Kraken, Bitstamp, Nash, and Bitfinex. You won't want to miss a single panel or debate here. Topic areas range from stablecoins and security tokens to decentralized exchanges, liquidty, and the future of cryptocurrency exchanges.
World Crypto Con, Las Vegas, Oct 29-31
If small and intimate are your bag, World Crypto Con in Las Vegas probably isn't for you. Let's face it, bringing together so many innovative and explorative minds in Sin City is likely to cause some fireworks.
With more than 5,000 projected attendees, sponsors and speakers including SAP, RavenCoin, BAT, Binance, and Walmart, this is one unmissable event stateside. Of all the blockchain conferences after Consensus, this one is probably one of the biggest in the USA, attracting global enterprise, investors, traders, startups, and developers.
The Takeaway
There's a lot happening in New York right now, but don't forget the speed-of-light pace this industry moves at. Stay in touch with all the right people and get involved in the action by attending as many blockchain conferences as you can.
Image(s): Shutterstock.com