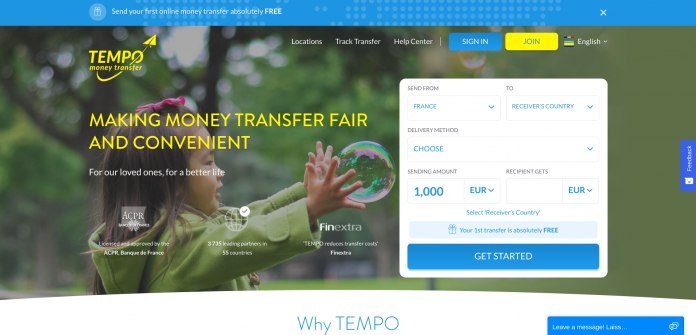 There is a bright future ahead for digital assets in the world of global remittances. TEMPO Money Transfer is one of the platforms tapping Stellar and its native XLM asset to achieve this goal. Its integration with Stellar allows for cheaper and faster money transfers on a global scale.
The TEMPO Money Transfer Concept
Unlike what some people may assume, TEMPO Money Transfer never started out as a blockchain or digital asset remittance platform focused on Stellar. Instead, it was designed to make remittances from the Philippines to the rest of the world a lot more straightforward. It did not take long for the team to partner with Coins.ph, which is one of the bigger money transfer providers in all of the Philippines.
How Does it Work?
Incorporating the Stellar asset and its native technology was not as straightforward as one might think. TEMPO Money Transfer leverages Coins.ph's expertise in enabling Stellar-based transfers using one's name and mobile phone number. Recipients have their accounts created automatically, which then allows them to receive the transmitted funds in a wide variety of ways. Options to receive funds include at-home delivery, which is a rather interesting option not found in most other countries.
For Stellar, being a part of TEMPO Money Transfer is also a major development. It shows the potential this digital asset has in the remittance world, as TEMPO was able to introduce global payments in an affordable manner. Although the company could have chosen Bitcoin as well, that network is subject to lengthy settlement times and often higher network fees compared to Stellar.
Most users of TEMPO Money Transfer aren't even aware that they're using Stellar as an asset or its underpinning technology for transfers. Even so, the company continues to introduce new products and services based on these technologies. Online money transfer functionality has been a recent addition, and more features can be expected in the future.
The Road Ahead
With its innovative approach, TEMPO Money Transfer can become a major remittance player. Tapping Stellar allows the company to expand its presence and introduce a lot of new features which will help the company grow in the future. The firm is already making inroads in France and Germany, whereas other countries are still behind the curve. It's an interesting firm to keep an eye on, as its approach may elevate Stellar to a whole new level.
Image(s): Shutterstock.com