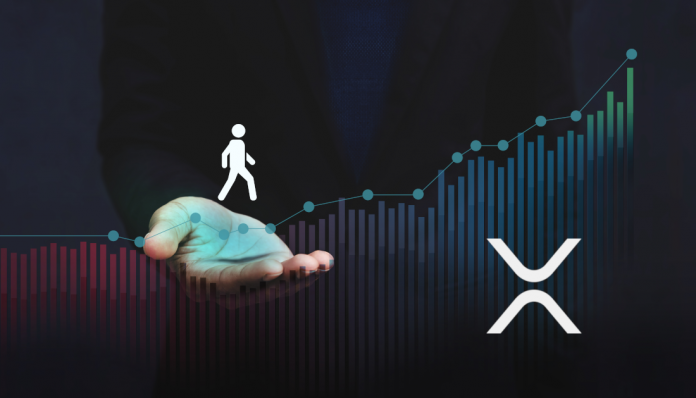 We are coming to the last stretch for 2018. For people in the United States there are less than 24 hours left before the New Year. At this point we can safely say that the $589 EOY prediction for XRP is not going to happen. At the time of writing XRP is holding support at $0.36 as crypto markets remain stagnant.
While the $589 prediction was fun to entertain a few months ago, Zerp_Hound seemed to have the right idea back in September saying that while possible, the prediction is highly unlikely.
Something to consider for the $589 debate.

There are 107 days left in 2018.

To reach $589 by EOY #XRP needs a 2,104x increase in price, which is a gain of $5.50 everyday till 2019. XRP's price would need to double every 10 days.

Possible? Yes
Probable? Unlikely#xrpcommunity

— 🌊 Zerp_Hound 🌊 (@ZerpHound) September 16, 2018
With less than 24 hours left in 2018 it is clear that XRP's price will be lucky to close the year at $0.4. At the time of writing XRP is trading at $0.36 and is struggling to hold support at that level as the cryptocurrency market is slowly bleeding.
Furthermore, looking at the market caps on CoinMarketCap we can see that Ethereum is slowly catching up to XRP with only a $500 million difference. That means that assuming XRP's price stays at $0.36, if Ethereum's price goes up $4 it will surpass XRP and regain the number two spot on CMC.
I know what you are thinking, the market cap displayed on CoinMarketCap is not XRP's true capitalization. While it's true that XRP's real market cap is at around $37 billion, most crypto enthusiasts are unaware of the discrepancy. We will see headlines about Ethereum surpassing XRP if that happens. While in the grand scheme of things an asset's market cap isn't definitive of its true value, the XRP community will not be happy seeing the digital asset drop back down to the number three spot.
XRPUSD Price Analysis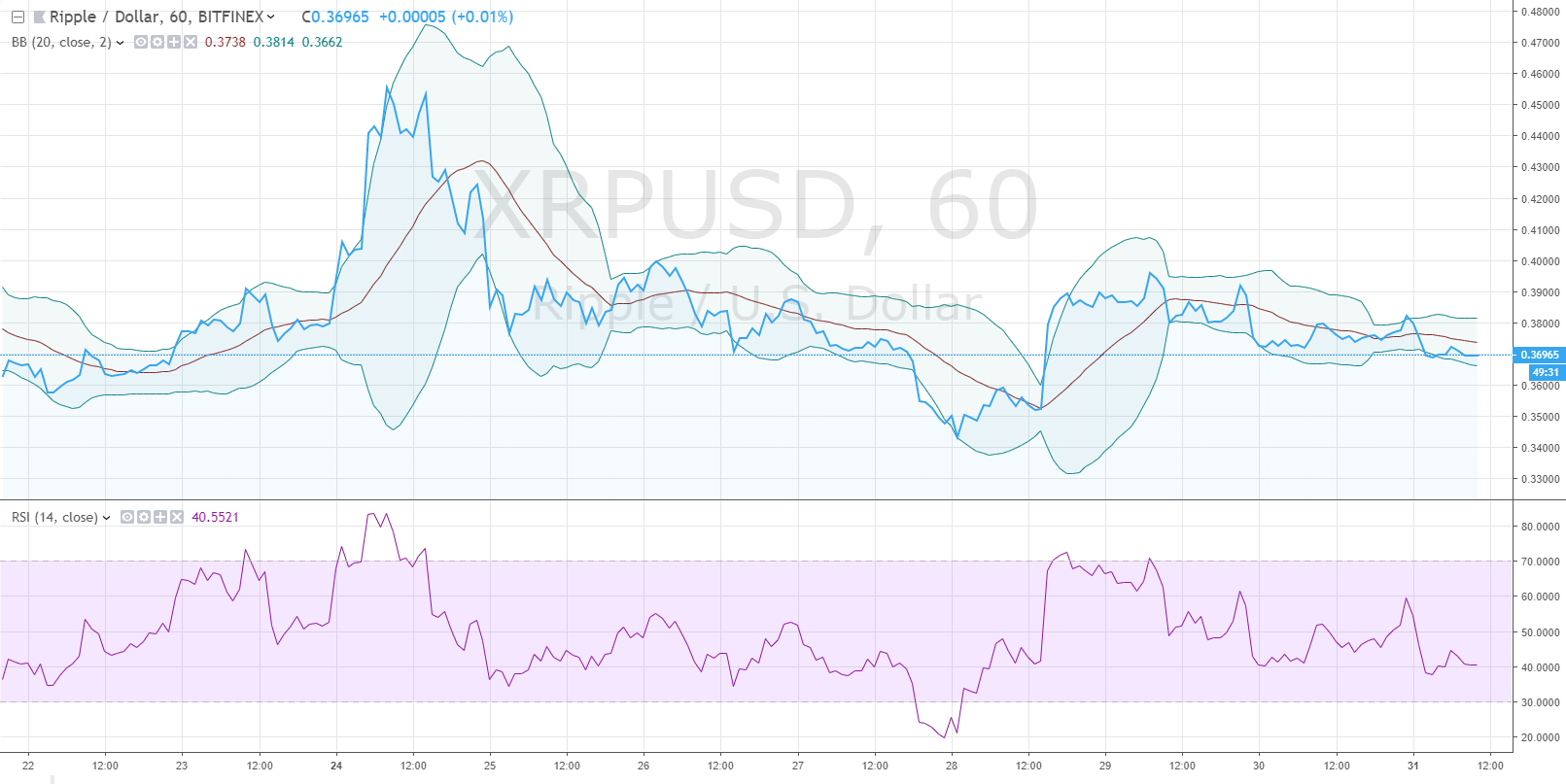 Relative Strength Index: Not much has changed since our last XRP analysis. The RSI is still at 43 points. As mentioned in our previous post, this indicator has been pretty good at predicting price movements when it moved outside the 30-70 threshold. It is important to keep an eye on the RSI when it either dips below 30 or rises above 70.
Bollinger Bands: The price is still below the 20 MA line signalling more bearish momentum ahead. On the other hand, the channel is relatively narrow meaning the price shouldn't deviate too much.
Personally, I wouldn't be surprised if Ethereum overtakes XRP in the next day or two. A $4 price increase for ETH is roughly a 3% gain which is completely possible. All it would take is some good PR about Ethereum to bring it over the edge. However, XRP has performed extremely well in the past 3 months which could entail further positive momentum ahead.
---
Disclaimer: This is not trading or investment advice. The above article is for entertainment and education purposes only. Please do your own research before purchasing or investing into any cryptocurrency.
Image(s): Shutterstock.com