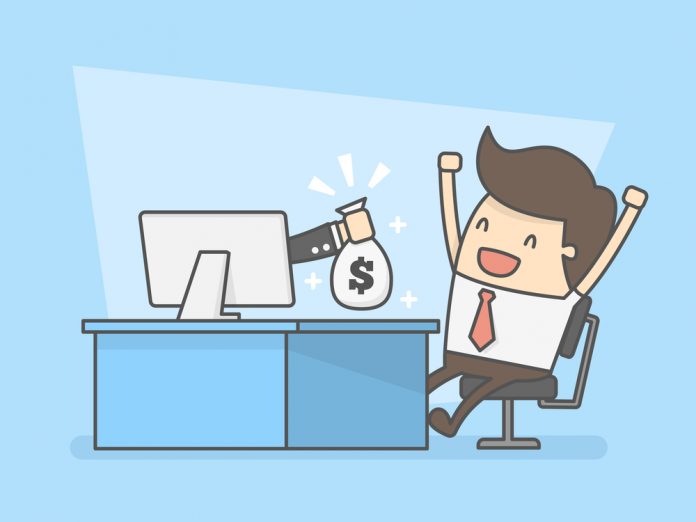 For those passionate about cryptocurrency who either got burnt out during this year's bear market, or do not have the means or confidence to make financial investments, there are still numerous ways individuals within the sphere are accumulating crypto and earning money each day. Here are 10 of the best methods that are utilized today.
10. Crypto Gaming
Skilled (and often lucky) gamers within the space have previously taken home millions of dollars in Ethereum and other currencies. For those with a deep pocket of tokens, games like the PoWH network can warrant massive paychecks (or account for significant losses). On the other end, games like Huntercoin (HUC) are free to play and award players thousands of dollars in crypto each day.
9. Participate in Revenue Sharing Platforms
Several projects within the space have seen huge popularity due to their revenue sharing incentives. Participants on these platforms can earn up to thousands of dollars, simply for being active and worthwhile members of the community. Steemit is the largest example, with numerous top earners taking home six (and even seven) figure paychecks yearly.
8. Experiment with Trading Bots
While there is certainly a learning curve and significant risk associated with automated trading programs, some traders have been quite successful. Check out our list of the top Bitcoin trading bots to find a few to explore.
7. Create and Monetize Content
Like any community, the traffic of cryptocurrency enthusiasts is easily monetized. Network explorers, web wallets, news sites (like this one) and other worthwhile services can easily gain traction, which then translates to earnings when advertisement and other monetization methods are applied.
6. Become a Project Ambassador
As more and more projects come to fruition, many have experimented with ambassador programs to grow their exposure and expand their reach. Ambassadors are typically active community members willing to put on presentations and meet with relevant individuals. Ambassadors can see very large salaries as well as travel to conferences internationally.
5. Speculative Mining
While mining is now primarily only profitable to large-scale operations, speculative mining (spec mining for short) represents a subset of mining that is possible at the individual level and can reap massive payouts. The practice refers to mining new and under-the-radar cryptocurrencies that have not yet been added to exchanges and are very simple to mine. When they gain in popularity and trading volume, spec miners see massive payoffs.
4. Work in the Space
Even though markets have suffered throughout 2018, demand for blockchain jobs only continues to grow! Freelance work is readily available, and full-time positions are also in high demand. Niche listing sites like Cryptojobs and broader alternatives like LinkedIn are great sources for finding work. Six-figure salaries and ownership stakes are the norm for full-time employees in the space.
3. Host a Conference
There are numerous cryptocurrency and blockchain conferences that take place worldwide, and most prove to be very successful for their hosts. Tickets for most conferences typically cost a minimum of US$1,000, and sometimes much more. The largest conference, Consensus, raked in US$17 million for its week-long event in May 2018, setting records with over 8,500 in attendance.
2. Bounty Hunt
Bounty hunting represents perhaps the most accessible method for earning in the space. Almost every project runs its own bounty campaign, which rewards users for simple activities and microtasks like signing up for websites, reacting on social media, and posting on forums. Full-time bounty hunters, like other full-time employees, can see huge paychecks, and the work is relatively simple. The Bounty0x and Bitcointalk bounty sections are two good places to get in touch with bounty campaigns.
1. Run an ICO

Unarguably the most profitable work in cryptocurrency, at this point in time, is the orchestration of a successful ICO. ICOs already account for almost half of the entire IPO market and continue to grow, with record-setters like EOS's US$4 billion ICO paving the way. Of course, it is important to recognize that ICOs should be used only to fund legitimate initiatives, carried out by individuals with the skills to manifest these ideas. ICOs should not be fraudulent and should abide by pertinent jurisdictions, so as not to experience an inevitable demise when law enforcement knocks on the front door (as has happened numerous times already)!
Image(s): Shutterstock.com